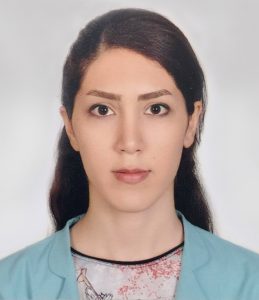 Chemical Engineering
Area of Doctoral Study: Chemical Engineering
Undergraduate Institute: Sharif University of Technology
Research Advisor: Jennie Leach, Ph.D.
Description of Research
Several challenges confront biopharmaceutical industries involved in biologic formulation. Successfully formulating proteins and enzymes depends on a thorough understanding of factors that affect the physical and chemical structure of proteins. The conformational structure of a protein dictates its efficacy and preserving the native structure is a critical area. However, the protein structure is sensitive to external conditions such as pH or temperature changes.  Encapsulating protein in a confined structure such as polyethylene glycol hydrogel can reduce the entropy of the protein and preserve its native folded structure. My current research is focused on understanding the biophysics of protein in confined hydrogel and addressing the characteristics of an environment for maintaining the conformational structure and activity of the protein.