SkillSoft Spotlight Course of the Week ~ For Supervisors
Being a Fair and Caring Manager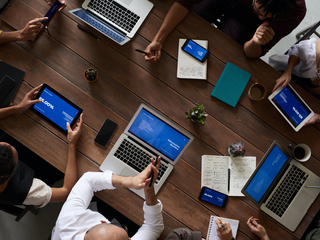 SkillSoft Spotlights focus on just-in-time online learning to help you more masterfully manage yourself personally and professionally, improve your effectiveness in managing your work, and support you in skillfully leading your teams. Each course is 30 minutes or less and is curated to provide tools, strategies, and practices to accelerate your success.
This week's spotlight course is Being a Fair and Caring Manager (29 min)
As a manager, you will wear many different hats as you deal with a variety of people. Because you will encounter many personalities, emotions, and practices, it's important to learn how to be fair and caring when managing others. In this course, you will explore the many facets of treating others with fairness, including how to apply standards fairly. You'll also learn how to demonstrate fairness in your communication, decision making, and personal skills such as listening, sharing, and showing concern to your direct reports.
Participants will learn to:
identify actions and behaviors that can affect your fairness as a manager when dealing with people
recognize best practices for handling information and applying standards fairly as a manager
select the methods of communicating openly to show fairness as a manager
identify ways to show fairness through respect and neutral decision making as a manager
recognize ways to show caring through listening and sharing as a manager
recall techniques to show you care as a manager through knowing employees and showing concern
recognize methods of treating employees fairly and with care as a manager
Using Internet Explorer or Google Chrome, Login to SkillPortusing your FULL UMBC email address for both the username and password boxes.
Once logged in, simply type the name of the course in the search bar. 
Need Login Assistance? Email hrtraining@umbc.edu to set up your account and to help with login difficulties. UMBC faculty and staff accounts are set up within 1 month of hire.
FOR MORE INFORMATION:
Visit our UMBC SkillSoft page for information on UMBC's curated role and topic-based certificate tracks as well as professional industry certifications that align with SkillSoft courses.