SkillSoft Spotlight Course of the Week ~ For Employees
Overcoming Your Own Unconscious Biases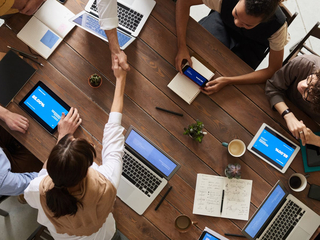 SkillSoft Spotlights focus on just-in-time online learning that supports you in navigating complex challenges in personal and professional life, helps you to increase your effectiveness, and to improve your relationships. Each course is 30 minutes or less and is curated to provide tools, strategies, and practices to accelerate your success.
This week's spotlight course is Overcoming Your Own Unconscious Biases (22 min).
Each of us is a member of a society that is often partitioned into groups and tribes. While this is common to most societies, it can have harmful effects in the workplace, interfering with productivity and organizational success. We all hold biases, whether conscious or unconscious. Part of understanding the role of unconscious bias in the workplace is admitting to yourself that you, too, hold biases. Once accepted, you can take an anti-bias approach to overcoming unconscious prejudice. In this course, you'll learn how to recognize your own unconscious and implicit bias and how they can fall prey to social stereotypes.
Participants will learn to:
identify how to recognize your unconscious biases
identify tactics for observing your own unconscious biases
recognize how to overcome unconscious bias by forming relationships with others
identify guidelines for avoiding unconscious bias when making decisions
identify the tactics for combating bias revival
recognize the process for overcoming your unconscious biases
Using Internet Explorer or Google Chrome
,
Login to SkillPort
using your FULL UMBC email address for both the username and password boxes.
Once logged in, simply type the name of the course in the search bar. 
Need Login Assistance? Email hrtraining@umbc.edu to set up your account and to help with login difficulties. UMBC faculty and staff accounts are set up within 1 month of hire.
FOR MORE INFORMATION:
Visit our UMBC SkillSoft page for information on UMBC's curated role and topic-based certificate tracks as well as professional industry certifications that align with SkillSoft courses.