SkillSoft Spotlight Course of the Week ~ For Employees
Your Role in Workplace Diversity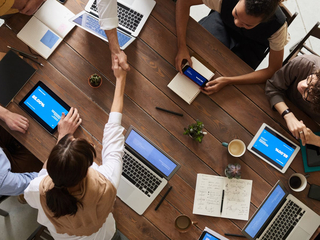 SkillSoft Spotlights focus on just-in-time online learning that supports you in navigating complex challenges in personal and professional life, helps you to increase your effectiveness, and to improve your relationships. Each course is 30 minutes or less and is curated to provide tools, strategies, and practices to accelerate your success.
This week's spotlight course is Your Role in Workplace Diversity (30 min)
To understand and appreciate diversity in the workplace, you must develop a deep understanding of yourself, as well as any unconscious bias you may have. Your ability to use a variety of strategies to effectively deal with diverse situations is very important. Equally important is the ability to share these effective strategies openly and leverage the diversity that exists within an inclusive organization.
In this course, you'll explore how to become aware of your attitudes toward diversity, understand the source of any cultural bias you may have, and increase your acceptance of diverse cultures, people, and ideas. You'll also discover how to become an advocate for diversity and inclusion within the workplace.
Participants will learn to:
recognize the actions you can take to become aware of your values and beliefs
recognize how to adjust your self-talk to manage your reactions in challenging situations involving diversity
recognize guidelines for embracing social and cultural diversity in the workplace
recognize how your actions can improve social and cultural diversity
sequence the steps in the process for implementing a flexible communication style
recognize methods to improve your active listening skills
recognize attributes of inclusive language
develop your own capabilities to embrace and leverage diversity in your workplace
Using Internet Explorer or Google Chrome
,
Login to SkillPort
using your FULL UMBC email address for both the username and password boxes.
Once logged in, simply type the name of the course in the search bar. 
Need Login Assistance? Email hrtraining@umbc.edu to set up your account and to help with login difficulties. UMBC faculty and staff accounts are set up within 1 month of hire.
FOR MORE INFORMATION:
Visit our UMBC SkillSoft page for information on UMBC's curated role and topic-based certificate tracks as well as professional industry certifications that align with SkillSoft courses.