SkillSoft Spotlight Course of the Week ~ For Employees
Organizations Change So Get Ready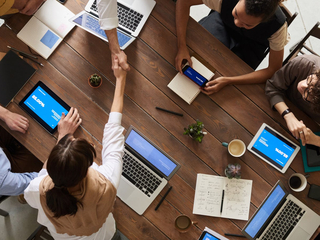 SkillSoft Spotlights focus on just-in-time online learning that supports you in navigating complex challenges in personal and professional life, helps you to increase your effectiveness, and to improve your relationships. Each course is 30 minutes or less and is curated to provide tools, strategies, and practices to accelerate your success.
This week's spotlight course is Organizations Change So Get Ready (30 min)
Change can be disruptive, but adapting to change can also open new possibilities. A changing work situation can create a period of uncertainty while you adapt. A clear understanding of what organizational change is can help build your resilience and flexibility. In this course, you'll find out what can trigger organizational change. You'll explore common responses to change and the stages of reacting to change that people go through when dealing with organizational change. You'll learn why it's important to be resilient when adapting to change, and how to prepare yourself to get the most out of change. You'll learn about how the optimal amount of procrastination actually boosts creativity and efficiency. You'll also learn how to use creativity boosters to help you past those times when you procrastinate a little too much.
Participants will learn to:
recognize the benefits of accepting organizational change
distinguish between examples of internal and external triggers of organizational change
match types of organizational change to corresponding examples
match common reactions to change with corresponding examples of individuals exhibiting those reactions
sequence the stages of reacting to change
determine how an organizational change will impact an employee over time, given the person's initial reaction
recognize the importance of learning how to prepare for change
use strategies to ready yourself for organizational changes
Using Internet Explorer or Google Chrome
,
Login to SkillPort
using your FULL UMBC email address for both the username and password boxes.
Once logged in, simply type the name of the course in the search bar. 
Need Login Assistance? Email hrtraining@umbc.edu to set up your account and to help with login difficulties. UMBC faculty and staff accounts are set up within 1 month of hire.
FOR MORE INFORMATION:
Visit our UMBC SkillSoft page for information on UMBC's curated role and topic-based certificate tracks as well as professional industry certifications that align with SkillSoft courses.